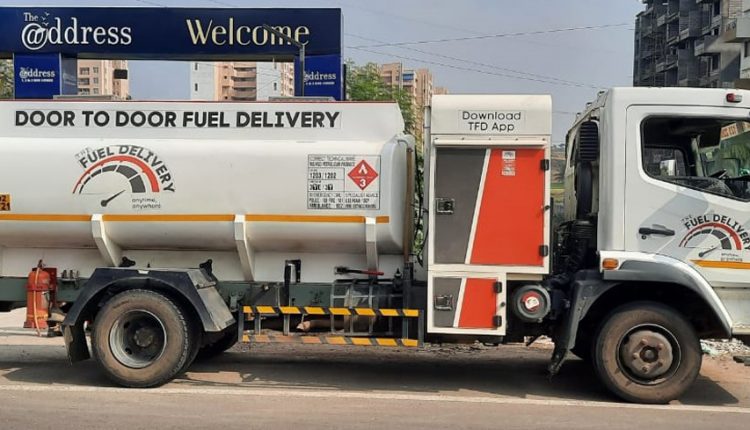 Pune : Leading Fuel delivery startup, The Fuel Delivery today launched its operations in Pune, India. This is the start-up's fourth city after Mumbai, Delhi NCR and Bangalore. The Fuel Delivery aims to deliver high quality pilferage free diesel which will  cater to diverse sectors, including infrastructure development (both under construction and occupied projects), hospitality & healthcare, corporate offices & IT parks, manufacturing & industries, educational institutions, shopping malls, warehouses, agriculture and mining machinery.
Speaking on the launch, Mr Rakshit Mathur, Founder and CEO, The Fuel Delivery, said, "We're delighted to be serving the lively city of Pune. It is an important market for us due to tremendous surge in fuel demand owing to the presence of several manufacturing facilities. This is our second market in Maharashtra after Mumbai wherein we started our operations earlier this year. TFD is committed to provide high quality diesel at your doorstep which will play a crucial role in maintaining Covid appropriate behaviour in the wake of current situation. The app-based fuel segment will accentuate 'FuelEnt' (Fuel Entrepreneur) prospects generate employment opportunities and reimagine customer experience through convenience. These are exciting times as we plan to expand our presence across India as part of our growth strategy.
Ever since its inception, The Fuel Delivery has delivered over 2 mn litres of diesel across industries like real estate, hospitality, retail, logistics and warehousing, agriculture etc. Currently, The Fuel Delivery caters to 128 customers across segments, which are expected to touch 200 by this fiscal. The startup has raised a seed funding of around USD 1 million and it further aims for Series –A funding where it expect to secure at least 5 million $.
The Fuel Delivery plans to expand in a phased manner to key markets like Jaipur (which is next), Chandigarh, Lucknow, Jaipur, Chennai and Kolkata in the next 12 to 18 months. It was honored with the "Indian Achievers' Award for Promising Start-Up, 2021 and Mr Rakshit Mathur was recently honored with Bharat Jyoti Awards.
The company leverages IoT (Internet of Things) for developing and deploying mobile app. All the delivery vehicles are enabled with an IoT solution that allows real-time monitoring and tracking, seamless logistics management, and reduced order fulfilment time.